Morayfield South Emerging Community Area (Morayfield South) is the second largest growth area in the Moreton Bay Region. This area is expected to grow to 9,800 dwellings and be home to approximately 26,000 people. It is important that Council undertakes land use and infrastructure planning to properly manage this future development. To address this critical need, Council is working to ensure roads and services are well-planned and located, the community has the services and facilities it needs, and environmental corridors are protected.
The Moreton Bay Region has continued to be an affordable area where people want to live. This has generated demand for housing, infrastructure and facilities to service the future community.
Council is working on the necessary planning to create desirable, well planned neighbourhoods however, the area is currently under significant and increasing development pressure. Some development applications have already been proceeding as permitted under the Moreton Bay Regional Council Planning Scheme. Planning, particularly for schools, parks, community facilities, sports grounds and local shops, has been an ongoing concern for Council and residents in Morayfield South.
Below are links with key information.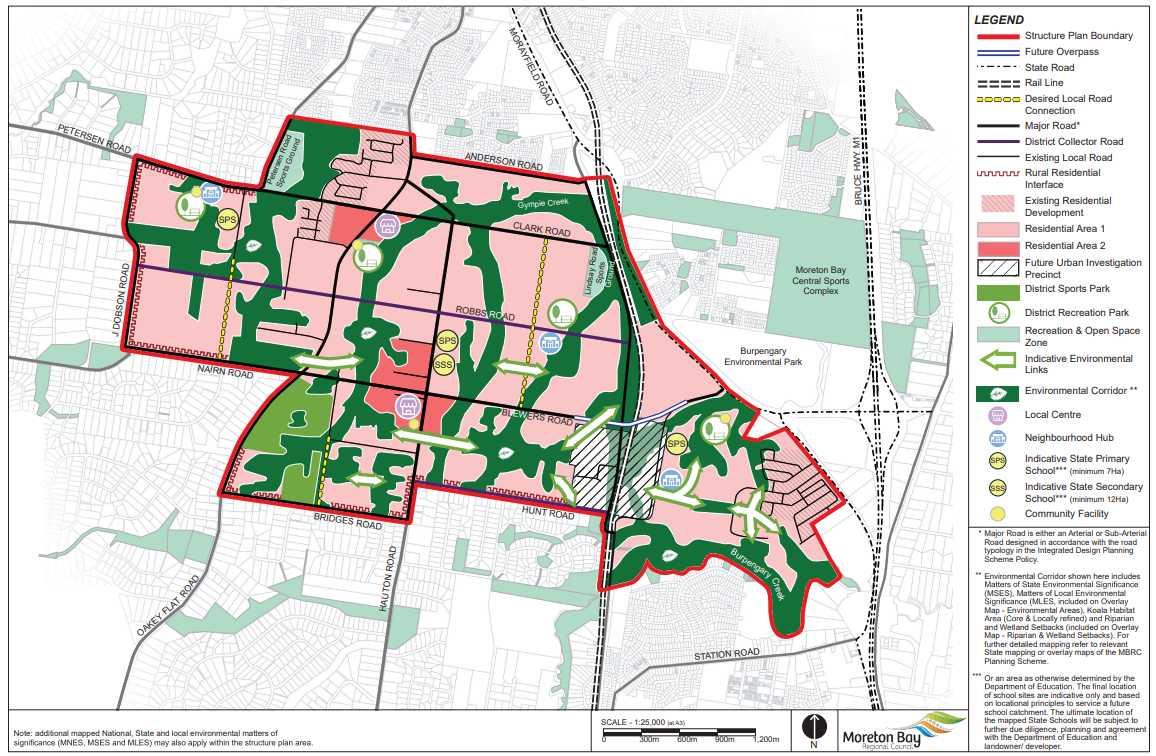 Morayfield South Emerging Community Area TLPI
https://www.moretonbay.qld.gov.au/Services/Building-Development/Planning-Schemes/Morayfield-South-Planning
TEMPORARY LOCAL PLANNING INSTRUMENT NO. 02 OF 2021
MORAYFIELD SOUTH EMERGING COMMUNITY AREA
https://www.moretonbay.qld.gov.au/files/assets/public/services/building-development/mbrc-plan/approved-morayfield-south-tlpi.pdf
Morayfield South Interim Structure Plan
https://www.moretonbay.qld.gov.au/files/assets/public/services/building-development/mbrc-plan/morayfield-south-interim-structure-plan.pdf